Nowadays, spying has become quite easy!
You don't need to hire a private investigator or a spy in order to keep a watch on someone.
With the advent of technology, you can now easily spy on anyone, even when you are away at a remote location. You don't need to be near the person to spy on them.
To avoid the hassle of spying on a phone, you can simply use a phone spy app. These are mobile spying software that you can easily install on anyone's phone to know what they are doing every moment.
The best thing about spy apps is that they are extremely discreet and reasonable. These apps are designed in such a way that it runs in the background but stays hidden in the phone.
On top of that, you don't have to pay much in order to use these apps. In fact, you don't have to pay at all because there are many free spy apps available in the market.
One such popular free spy app is MobileSpyElite. This is the best free phone spy app on the market. If you want to spy on someone's phone for free, you can try this app.
About MobileSpyElite App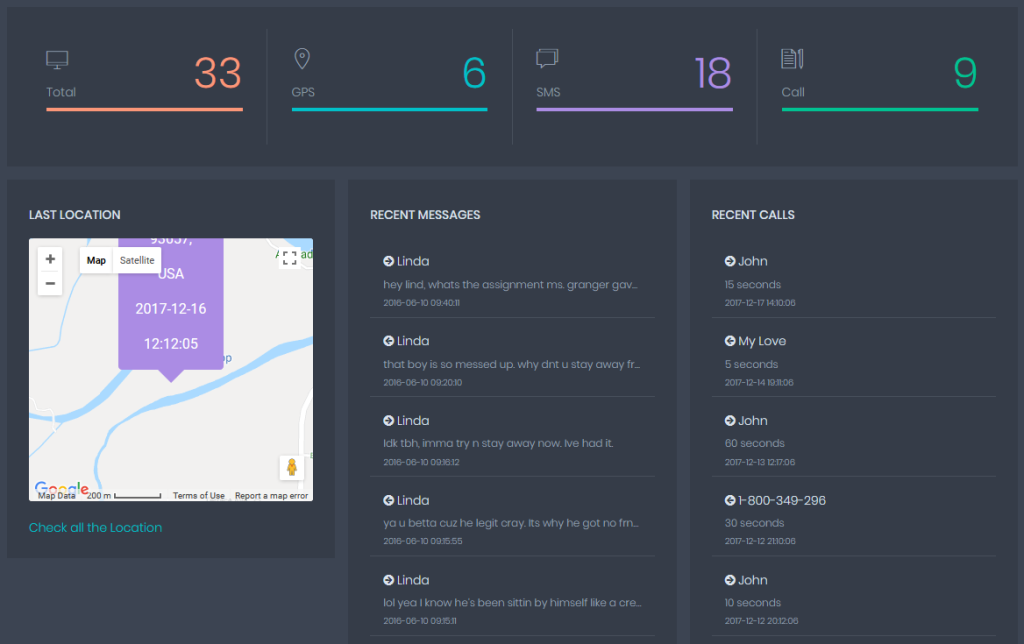 If you want to spy on a person's mobile phone, you'll need a good phone spy app. Out of all the spy apps available online, MobileSpyElite offers the best results.
You can download MobileSpyElite directly from its website and install it onto your target's smartphone. Once you do that, you will be able to spy on all the activities on the phone.
MobileSpyElite is a powerful surveillance application that allows you to monitor the activities of the target person. The app lets you read and record messages sent and received on the phone of your target.
Unlike other apps, it won't reveal any information to other platforms, including social networking sites. Furthermore, this app can track GPS locations and see all the text content on the device. The app is designed to be fully functional on your target device and is available for free.
In order to use this app, you don't have to pay any money. It is available on the website for free of cost. You don't need to enter any payment details to use it.
While the MobileSpyElite app does not reveal the target person's identity, you can still monitor the actions of the target person. This is done through a simple installation process on the device. The installation procedure is simple and requires only a few minutes. After that, you can monitor the targeted user's phone and take action accordingly.
Note: Today, MobileSpyElite will be replaced by TruthSpy. You can download & install FreePhoneTracker at https://app.thetruthspy.com.
Functions of MobileSpyElite app
MobileSpyElite app has many functions and features that make it the perfect spyware solution for any situation. With the rise of high-tech devices, cyber threats have become increasingly important. With social media presence, kids are more likely to interact with strangers, and they use online games and challenges to entertain themselves.
This app is a great way to keep track of what your child is doing on their phone. With MobileSpyElite app, you'll know exactly where your child is and when they are spending time online. The app is so easy to install that it won't affect the performance of your child's device.
As you can see, there's a lot more to MobileSpyElite app than just monitoring your child's phone. With its GPS tracking feature, the application can keep tabs on a device and its owner. This is helpful if someone is misbehaving and you want to find them quickly. If the suspect is a stranger, the application will be able to monitor that person.
MobileSpyElite app is the best monitoring app available for android and other mobile phones. It has the latest technology and is easy to install. It can monitor calls, SMS, web history, emails, calendars, and more.
Moreover, it is free and works with all types of android devices. The app is user-friendly and requires a constant internet connection. It can also remotely wipe the target phone data and lock it.
Why do we need the MobileSpyElite App?
MobileSpyElite is a very useful phone spy app. With this app, you can do many things. Here are some of the uses and benefits of this phone spy app.
Spying on Employees
If you need to spy on your employees, you can use the MobileSpyElite app. It is easy to install and use and can be a very effective way to monitor employees. You can also enforce company phone usage policies, back up your data, and trace lost phones with ease. If you're an employer, you can use MobileSpyElite to find out the truth about what they are up to and prevent them from doing things they shouldn't be doing. You can use the app to monitor your employees' mobile phone use and enforce company policies. It is also an effective way to manage your employees' cell phone use and protect your company from fraud. It is a powerful tool that you can use to keep an eye on any employee.
Catching a Cheater
This application works on any popular android device. You can also use it to spy on your partner's phone. It works by automatically recording all calls made and received by the target device. You can listen to the recordings in real time. MobileSpyElite records every phone call, and you can view them later. You can even check out multimedia files on the target device. The MobileSpyElite app is easy to use and install. If you want to want to know whether your partner is cheating on you, this app is perfect. It will help you to catch a cheater.
Parental Control
If you want to monitor a child's activities online, you should install the MobileSpyElite app on your smartphone. The app can help you monitor activities on any smartphone, whether it's a mobile phone, tablet, or computer. There are many benefits to installing MobileSpyElite on a child's phone. It can help you catch any inappropriate activity on your child's device. Another benefit of MobileSpyElite is its ability to capture messages sent and received by a target user. You can also monitor the photographs that your child saves on his or her phone. This feature helps you find out if someone is blackmailing your kids.
Find and Backing Up Lost Phones
One of the best ways to find and back up a lost phone is to use MobileSpyElite. This exclusive spy application can help you to spy on all activities that take place on that device. It is also an excellent way to monitor deleted information from the target mobile. This app can help you find and back up a lost phone and other information from the phone. The app can also track GPS location. With the GPS tracking feature, you can easily find your lost phone.
Steps to Install MobileSpyElite App on Android
In order to spy on someone, the best option you can use is the MobileSpyElite app. This app will help you to easily spy on any type of android device. To spy on an android phone with this app, you need to follow these steps.
Step 1: Download and Install MobileSpyElite APK
If you want to spy using the MobileSpyElite app, you need to download and install the app on your phone. However, before you download the app, you need to enable sources and disable the package verifier. After that, you can go to the website and download the APK file. You also need to install the app on the phone.
Step 2: Setup Account
After you install the app on your phone, you need to set up your account with the app. To do that, you need to open the app and click on the register or sign up option. Enter all your details to create your spying account.
Step 3: Connect with Target Device
This is the most important step. Here, you need to connect the app to the target device. You need to take the android phone and configure the settings. After that, you need to download and install the same app on the phone. Once it is done, log in to your account and then hide the app.
Step 4: Spy
After connecting the app to the phone, you just need to login into your spying account and start spying on the phone. You can select any feature to spy on the phone for free.
Conclusion
MobileSpyElite is one of the most powerful phone spy apps. If you want to spy on an android phone, you can use this app. It is free to use and helps you to spy on different phone activities. You will get many features with this app. Each feature will help you to spy on different phone functions. There are many benefits of using this app. You can use it for parental control as well as for spying on your employees. Apart from that, you can use it for spying on your partner as well as backing up your phone data for free.